PraveenKumar Prem
WIPRO Digital (Reino Unido)
Charla
27 de marzo – 13:00-14:00
Sala Valle Inclán
Why is security nº1 challenge for DevOps?
The sudden wave of change in the application development methodologies have created a crisis in security. The changes caused by Digital Transformation of business, have rendered the legacy waterfall methodology irrelevant into a speed driven DevOps world. In the old ways of working everything was predictable with quarterly/monthly/yearly releases. But with Agile development, changes to an organisation's application happens on a weekly/daily or even multiple times a day.
Of course, agile brings in many benefits. Agile promises to improve the customer experience – especially mobile based apps. Apps help with automating processes for quicker results.
But agile adoption to achieve these benefits increases risk of introducing new vulnerabilities or complicating earlier ones. The potential fallout of risky applications is a catastrophe for business.
Hence the response from programme must be fast.
Since the way app development has faced rapid changes, it's more important to clarify the new requirements for agile devops or devsecops for application security and roles must be clearly defined.
Developers are no more solely responsible for security breaches. CIOs to security managers to security testers must involve in the new framework.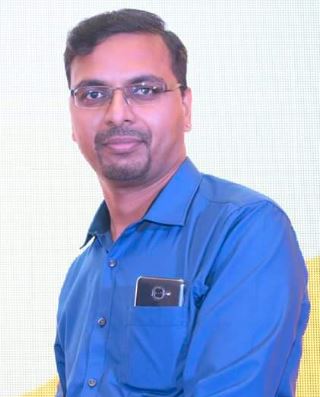 PraveenKumar Prem has 18+ years of Software Development & Testing experience in delivering quality products & services across domains. He is currently working as Enterprise Digital Agile Coach with Wipro Digital (UK) and is based out of London. He joined Wipro Digital (UK) recently after 4 years of successful association with Capgemini having worked there as Senior Manager with Technology Office providing strategic leadership for Agile delivery. He was an Enterprise Agile Coach for a leading Australian & New Zealand Banking client.
As a proven expert in Agile & DevOps Consulting he provides Enterprise Agile & DevOps Coaching, Agile Programme Delivery Management, Agile Quality Engineering, Agile #New ways of working strategies and also provides responses to complex large deal proposals (RFPs/RFIs).
Praveen has a Bachelors of Engineering degree from Madras University, India & PGDBA (Marketing) from Symbiosis, Pune. Praveen is ICAgile Certified Professional – Agile Coach (ICP-ACC), Certified Scrum Master, SAFe Agilist.
Praveen is a speaker at International forums like QA&TEST Bilbao Spain, QAI STC Conferences. He is a Jury and Technical Board member at QAISTC Conferences and STeP-IN Forum evangelizing Agile and DevOps.