Ron Werner
QualityMinds (Germany)
Keynote: 19 de Octubre – 09:30-10:30
Hey Google, will AI kill the traditional Mobile Tester?
Machine Learning (ML) and Artificial Intelligence (AI) are new integral parts of the latest mobile operating systems Android 9 and iOS 12. While you're still wondering how in the world to test these advancements, you might find yourself outpaced by technology itself… AI producing, self-testing and self-healing its own produced algorithms, at the acceleration and speed of a supercharged Tesla Model S…
So, was that it, then? Will we testers get overtaken by AI, just like the world's best Go player was recently beaten by Google's AI?
Even if you ask our smart voice assistants Alexa, Google, Siri et al, no digital assistant will be able to answer this question. However this talk will shed some light on it – how it all started, where we're now, and Ron will share his vision and perspective of how mobile testing will certainly be changing.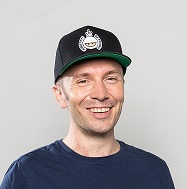 Beating C64 and Amiga computer game opponents in his early youth, Ron heard the calling of the Internet and got into programming websites in early 2000. Ever since finishing university, he served in various technical IT roles and finally found his passion in software testing.
Ron has been a testing professional for over 10 years, leveraging browser and app automation tools. He worked as Test Lead for a large international software provider for the construction industry, where he successfully established agile testing teams in Germany and the UK, and excelled as a group-wide internal QA consultant.
Since 2016 Ron is Team Lead Mobile Testing for QualityMinds, a Software Quality Consultancy in Munich. He brings vast experience in mobile, web, API testing and automation projects, and delivering workshops.
Speaker on Mobile Testing topics at international conferences and meetups. His latest interest is IoT, ML and AI.
As life's luckily not all about work, he loves mountain biking, climbing and skiing as well as spending time offline with his wife and three sons.