PraveenKumar Prem
Capgemini (India)
TRACK 4: Test Strategy 18 October – 11:30-12:15
Predictive Analytics in Quality Assurance
As organisations undergoes rapid digital transformation in recent times; which is rapidly changing the business operations, Quality Assurance (QA) must transform from traditional quality control to an Intelligent Quality Engineering supporting an Agile/DevOps delivery.
Today's business landscapes require QA Leaders to make critical decisions quickly. They must make use of data like customer feedback, customer sentiment using social media analytics, defect data, test results, Production incidents, application logs available at disposal to make quick informed decisions.
In an agile environment, as the product features are developed in multiple iterations, there is a subsequent addition to the regression test suite which increases the regression cycle durations as well. As we face challenges with QA efforts to support Continuous Delivery in shorter agile iterations, traditional test automation might not bring the much-needed speed & built-in quality.
To accomplish Agile #NWOW (New Ways Of Working) which promises greater collaboration, faster time to market with increased built-in quality, it is significant to opt shift left / shift right in testing practices and early prediction of probable failures.
An Intelligent selection of the optimal regression test suite becomes a necessity due to shorter timelines of an Iteration. The usual optimization techniques using Practical Risk based testing (PRISMA), Model Based Testing, Parametric optimization, software code change optimization come with their inherent limitations and often fail to replicate an experience-based optimization. This paper explores the potential of making use of enormous amounts of data created during Testing phase of software Development life cycle (SDLC) by applying Machine Learning and Data Analytics to bring in an intelligent experience based regression test optimization leading to optimized regression test suite, flagging any redundant and duplicate test cases.
There is increased scope of using Predictive Analytics / ML using Naive Bayes, Logistic Regression, Artificial Neural Network etc.; not just for Regression Test Optimization but also for Customer Sentimental Analytics which reports usability issues, Test Estimation Predictions, Test Environment Analytics, Predicting future pass rate etc.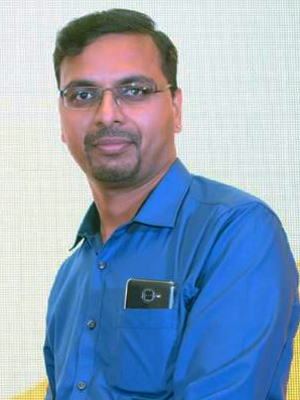 PraveenKumar Prem has 17+ years of Software Development & Testing experience in delivering quality products & services across domains. Having lived in Oxford working for CSC UK (now DXC Technology) for 10 years and acquiring British Nationality, he currently works for Capgemini in a global role; temporarily relocating to Bangalore, India.
As a proven expert in Agile & DevOps Consulting, he provides Enterprise Agile & DevOps Coaching, Programme Management in Testing; Agile Quality Engineering; Agile Test Automation Transformation (SDET) to Capgemini's Global Clients across USA/Mexico/UK&I/Europe/South Asia/ANZ and also provides responses to complex large deal proposals (RFPs/RFIs). He brings into play a unique blend of deep Enterprise SAFe Agile Software Development & Quality Engineering solution insights and has an in-depth understanding of complex customer problems; engaging with all levels of the client using Capgemini's "Collaborative Business Experience Model ®".
Praveen has a Bachelors of Engineering degree from Madras University, India and has also completed Internship at ISRO Telemetry, Tracking and Command Network (ISTRAC), Indian Space Research Organisation (ISRO), Government of India.
Praveen is certified as ISTQB Tester, ISEB Software Testing Intermediate (UK), Certified Scrum Master, SAFe Agilist, TOSCA Certified Automation Engineer, SmartBear Certified in API Testing, Amazon Web Services, MCSE.
Over the last several years, Praveen has leveraged his knowledge of Agile, Testing, DevOps and Quality Engineering to drive several large transformative efforts:
– Transformed a large Australian & New Zealand Banking client to Agile #New Ways Of Working
– Led the adoption of Agile & DevOps (5000+ people)
– Led the adoption of BDD / Acceptance Test Driven Development (500+ people)
– Drove the creation of DevOps teams to support enablers of Continuous Delivery
– Created the vision and execution plan for getting to Continuous Testing involving Service Virtualization as part of the SDLC
– Leading Quality Engineering Transformation for a leading Canadian Banking client
PraveenKumar Prem also contributes towards "Thought Leadership in Software Testing" as a Jury & Technical Board Member for QAI STC 2016 / 2017 / 2018 Testing Conference – Asia's Leading Software Testing Conference; as a Technical Committee Member for STeP-IN (Software Test Professional India) Forum; Agile Scrum Alliance Member & Disciplined Agile Consortium Member.
He was Speaker at Agile Testing Days Asia 2017.