Tutorial 2: 17 October – 09:15-10:30 & 11:15-13:15
Software Quality Metrics the Agile Way
When implementing software quality metrics, we need to first understand the purpose of the metric and who will be using it. Will the metric be used for measuring people, the process, illustrate the level of quality in software products, or drive towards a specific objective? QA managers typically want to deliver productivity metrics while management may want to see metrics that support customer or user satisfaction or cost related (ROI) initiatives. With agile development methods, we often lose sight that our primary objective is the same, quality. Many organizations are myopic on the primary objective of velocity. However, velocity means little without quality. Define quality for your organization with an agile looking glass with intermediate metrics that lead to both quality and velocity. Learn to develop and implement software quality metrics with actions toward improving on these two primary objectives.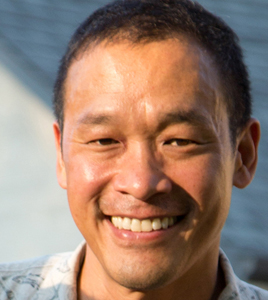 Philip Lew is the CEO at XBOSoft. XBOSoft's software QA and software testing services help their clients deliver products to market faster and with higher quality; an ever-increasing challenge as software not only eats the world, but becomes more complex and prevalent on platforms we have yet to imagine.
As a Corporate Executive, Development Manager, Product Manager and Software Engineer, Philip has managed teams to tackle broken processes, develop solutions to difficult problems, and coached others be leaders, managers and experts. He leverages his academic background in operations research, industrial engineering and computer science combined with hands on work experience with programming, predictive modeling and algorithm development to work with clients and colleagues around the world. He also speaks internationally on a broad range of technical and management issues that currently challenge the software engineering community. For his hobbies, he rides a bicycle, and travels the world to quest his thirst for exploration and learning. Lew can be reached by email at: philip.lew@xbosoft.com.