Nick Pass
DisplayLink (UK)
TRACK 6: Agile Embedded 18 de octubre – 16:00-16:45
From Prototype to Product: A VR Tester's Product Development Experience Report
Moving from testing applications and web-based solutions to drivers and embedded software was always going to present challenges and opportunities for learning. That was one of the drivers behind my decision to take up a new role. Adding the domain of virtual reality product development increases the challenges and opportunities even more so.
Virtual reality is still a somewhat niche but emerging technology space. Virtual reality hardware even more so. At the beginning of 2017, with only a few companies in the market at the time, information and testing approaches available in the public space were scarce.
In this talk, I'll explore how past experiences can be applied when working in an entirely new context.
In many ways, testing virtual reality hardware is quite different to a lot of testing that is discussed in the public domain, but there are also many aspects of testing that remain true, regardless of the situation. Exploring the approachs I took to VR testing, the audience will learn what makes this different to software they may be familiar with, as well as how commonalities from past experiences can be used in this new field.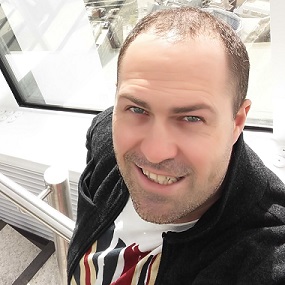 Originally from Canberra, Australia, Nick has 15 years experience working with software teams in both government and private enterprise. He has worked in a number of roles covering development, test, operational support, as well as servant leadership such as scrum master for multiple teams.
In 2017 he moved to the UK to pursue new opportunities and is now a Senior Test Engineer at DisplayLink. Nick was the first in-team tester working with a team of software engineers on DisplayLink's virtual reality product, DisplayLink XR. Since joining the team Nick has been responsible for building and championing testing practices within the team, coaching team members, and incorporating agile testing practices in product development as the team has grown and the product has matured.