Miguel Angel Fernandez
Idneo Technologies (Spain)
Special Lecture: 17 October – 17:30-18:15
Success Soft Skills for SW Testing
QAEngineers skills should not be limited to technical competences based on expertise and knowledge, "soft skills" are also an important factor during testing.
Additionally they become an important aspect to evaluate when interviewing new candidates for the QA/Test team. Soft skills mainly focus on the relations between tester and the work environment: Problems, communication, emotional intelligence, proactivity, etc…
Remember: "POWER IS NOTHING WITHOUT CONTROL"
Identify and improve test team soft skills is even more important than technical skills especially in complex projects or environments with high number of changes. Almost everyone could get an ISTQB certification, or be a master with Selemium but "learn" how to be proactive to changes, or empathic is little bit more complex.
This presentation will cover the most relevant "soft skills" from the SW test point of view splitter in 3 main areas: Organization, Personal and Communication.
Organization: schedule management and prioritization.
Personal skills: Team Player, Proactivity, adaptability to changes and attentive.
Communication: Information sharing, speech and empathy
Each one of the identified soft skills will be linked to relevant aspects of testing activities, providing practical cases, experiences and examples of how to identify and improve (motivation is the key) these skills in the scope of QA and SW testing.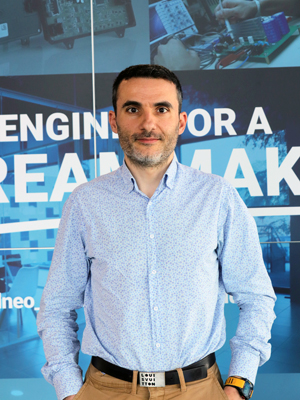 Miguel Angel is a computer Science Engineer with a post-degree in SW Quality Assurance and Quality Management. High skilled and multidisciplinar professional acting as Test and Validation Manager with more than 15 years of experience in SW Quality and Testing covering aerospace, military, industrial, medical and automotive areas.
Working for 10 years as SW Quality Assurance Manager for ESA (European Space Agency) projects. Currently in charge of the Validations Department at Indeo Technologies and leading I+D Medical Projects.
Due to the cross functionality of Idneo as engineering company Testing Department has the capability of apply different test methodologies and approaches depending of the customer and product needs.