Michiel Vroon
Quaboo (Netherlands)
Keynote: 18 October – 09:00 -10:00
Testing road tunnels in the Netherlands, a complex infrastructural project
Testing road tunnels in the Netherlands, a complex infrastructural project
In 2006 the Netherlands introduced a specific 'road tunnel law'. This Dutch 'road tunnel law' is based upon the European directive combined with some additional requirements. A tunnel (> 250 mtrs) in the Netherlands must have more than 30 different systems. These are systems like fire safety systems, video monitoring systems, intelligent traffic monitoring systems, air ventilation systems, pumps and lights. They must provide safety to drivers and emergency services (fire brigade, police, ambulance people etc) in case of accidents. All systems must work together via an independent software control layer on top of this.
Testing of this these safety systems face several challenges:
Immature organizations (construction companies);
Many suppliers of many safety systems;
Combination of hardware and software;
Integration testing at the end under high pressure;
Testing must provide input for the permit to open;
Many stakeholders.
In this presentation, I will show the best practices on all these challenges based upon the experiences in several projects. What was the test strategy we set up, how did we organize it, what were the lessons learned etc. This all will be combined with a lot of photos and pictures of real life test situations.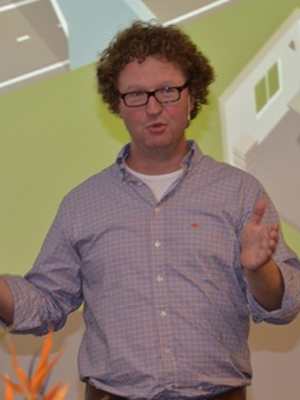 Michiel has 20 years of experience in the field of testing. In these years, he fulfilled all kind of roles like test automation engineer, test analyst, test manager and test consultant. He was involved in the development of the test method of TestFrame (1999) and at the beginning of 2006 he was one of the initiators and authors of a new version of TMap. This resulted in the publication of the book, "TMap Next for result driven testing" in 2007. Since 2012 Michiel is an independent test manager responsible for the testing of several road tunnels in the Netherlands (Coentunnel, Ketheltunnel and Rotterdamsebaan).