Jan Jaap Cannegieter
Squerist (Netherlands)
TRACK 2: Mobile Testing 17 October – 16:00-16:45
Different levels of mobile testing
Mobile testing becomes more and more important. But given the number of devices, platforms and software versions this can be difficult and time consuming.
In this interactive talks a model with different levels of mobile testing will be presented. The different levels will all have their own risk profile and cost level. Every level will be demonstrated with examples and we will do some live testing on stage and with all the attendees. Apart from the multi-level mobile testing model you will get a checklist with the most important mobile testing issues. After the talk you are able to decide on which level you want to do your mobile testing and do basic mobile testing.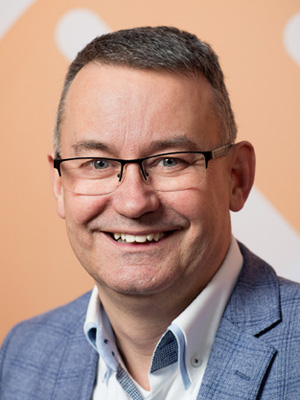 Jan Jaap Cannegieter has over 20 years of experience in ICT, he did assignments in requirements, testing, quality assurance, process improvement, Agile and digitalization. Jan Jaap is Principal Consultant at Squerist, a consultancy company of 100 employees specialized in process management and testing. Within Squerist Jan Jaap is responsible for coaching, knowledge management and product development. He is also Test Manager at the Dutch Standardization Organization. Jan Jaap is the well-known author of several articles and books in the Netherlands and is a regular (keynote) speaker on international conferences.