Dr. Anubha Jain & Vipin Jain
IIS University (India) & Metacube Software (India)
TRACK 1: DevOps 17 October – 16:45-17:30
Searching Testing in DevOps world
By Embracing DevOps, the evolution continues to embrace new technology and to push new software releases to production. The time to market is accelerated that has resulted in improvement of overall customer experience. However, just like any other evolution, this is equally challenging both in terms of technology as well as culturally. Although the name suggests only development and operations are the key areas, testing is equally affected here. With each experience and each project, there are new obstacles that come in front of teams. Embracing DevOps doesn't mean all that has be done and achieved goes waste and we have to do everything from start. Biggest challenge is to apply it keeping exiting organizational structure as-is. This can be possible only when the communication and collaboration between all IT teams, dev, QA and ops is improved. The old mindset of running organizations saw developers, testers and operations engineer functioned as three teams, each having his own responsibilities and challenges. They just function as distinct teams with few managers that ensure to keep them connected. With DevOps, the onus falls on testers to see if they can remain connected and unified under DevOps Flag. This paper is my journey to answer this question and explain the approach adopted in my organization.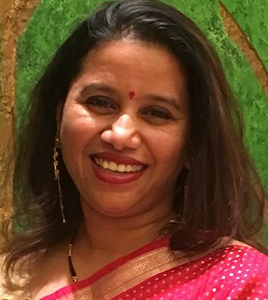 Dr. Anubha Jain, is working as an Associate Professor, Department of Computer Science & IT, The IIS University, located in Jaipur, India. An academician for last 17 years, she has actively contributed in teaching, industry and R&D. Knowing that teaching is the best form of giving knowledge back to society, she has been involved in teaching and mentoring several students in the field of Computer Science.
She was awarded her PhD in field of Information Retrieval and Information Architecture. Her research interests include Soft Computing, Computational Studies, and Software Engineering. She is author of nine books, and have published a number of papers at national as well as international level. She is a reviewer for many journals and leading book houses. Also, she is associated with different academic bodies in diverse capacities including being the convener of Board of Studies, member of Academic Council, Curriculum Committees, etc. She was invited to present her paper on "Internet of Things – Testing the Experience" in QA&Test, Bilbao, Spain in 2015. She is a regular speaker in many national level conferences across the India.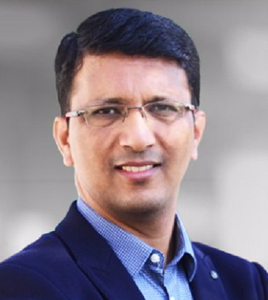 Vipin Jain has got 19 year experience in the IT industry. He has accumulated a deep knowledge in software projects, their methodologies and quality. He has dedicated the last 15 years of his professional career to Software Quality. Currently working with Metacube Software as Sr. Lead QA, he is involved in establishing QCE at his company and is heading the delivery operations. An avid Speaker and writer, he loves speaking at conferences and delivered many presentations at national and international levels. He is member of Review Committees of various international organizations. He has presented papers in TestingCup Poland, WrotQA, Poland, QA&Test, (Bilbao, Spain), ExpoQA (Madrid, Spain), World Testing Conference in Bangalore and various national conferences. Few of his papers got published in Testing Planet, Nov '14 issue, and Testing Planet magazine, in Nov '12 issue. He has a proven record of implementing and refining test processes for various clients across the globe. He is also involved in writing several books in Software engineering and web technologies.