Daniel Nilsson
QualityMinds AB (Sweden)
TRACK 3: Rails and Roads 18 October – 10:00-10:45
A controlled experiment on automated model-based testing in automotive industry
In the automotive industry where the presence and complexity of software is constantly increasing, we need to continuously review our way of working with tests. We need to constantly look at new methods and new technologies and we need to review our strategies. This can be done at different levels, regardless of whether you work as a tester, test supervisor or as a test strategy. When our test team was flooded by work to only maintain the existing test cases, a master thesis was initiated to experiment with a couple of existing test automation tools on the market, CANoe and Graphwalker, but also with model-based testing as a method. The experiment consisted of creating a prototype that was an interface through which the two tools could communicate, model the behaviour of the desired system, generate test cases from the model from Graphwalker based on different algorithms and automatically execute them from CANoe. The results showed key benefits such as heavily reduced maintenance work and increased reliability in the test results.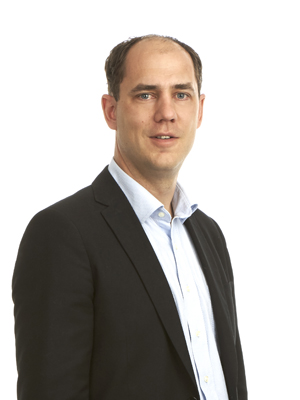 Daniel is a dedicated test personality from Gothenburg, Sweden with 15 years' experience within software testing. He has mainly worked with embedded software in the automotive industry, including personal vehicles, trucks, busses, boats and airplanes. Test automation has followed him throughout his entire career, from automating manual scripts to strategical processes and development of complete test environments and frameworks.
Daniel has assisted several large global automotive companies in their work with increasing the quality mindset within the organizations, this includes introducing, teaching and coaching test teams in Japan, China, Germany and the US in agile test methodology and leading and coaching outsourced test teams in India.
Daniel is a regular visitor to global test conferences, constantly updating himself on the latest in methods, techniques and ways of working. He is also active in the local test community and contributing to the development of the tester profession in the Gothenburg area.