Chaitali Lambat
Capgemini (India)
TRACK 5: Test Automation 18 October – 16:00-16:45
Scriptless Tools – Quick Guide to Automation
According to the World Quality Report 2017-18, modern QA and test function will have to focus on Intelligent test automation along with smart analytics. It is also worrying that the survey shows automation is currently under-exploited in QA and testing. When thought about it, it is discovered that one of the main reasons of automation level being low is availability of skilled resources.
Traditional automation tools use programming languages for scripting like java, C# etc. which needs specialized resources in these technologies, difficult to get in the market. This is when the concept called 'Scriptless Automation' comes as a savior.
Scriptless automation tools gives easy platform for non – programmers to write scripts in a very simple manner. They have to apply their logical reasoning to develop the test cases in these tools. This eliminates the cost that the specialized resources comes with.
Once the mind is made to go with "Scriptless", the decision of tool best fit for the application under test, becomes very important. The identification method depends on below parameters
1) Assessments – to identify missing processes, areas of improvement, focus areas, current state of automation and automation feasibility
2) Tools Evaluation – necessary to validate that the tool will be the best fit for the application by performing a proof of concept.
Scriptless automation works on approach of identification of objects and then creating test cases from the identified objects.
While it doesn't need programming skills, however analytical thinking is must. Only then, we can see benefits with respect to time to market, productivity improvement, team upliftment, cost optimization.
Scriptless should be definitely considered as an option to automate.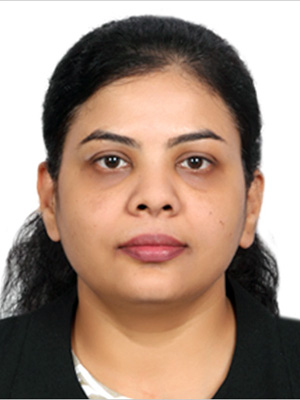 An IT professional with 14+ years of experience, having more than 10 years of extensive experience in Software Testing, Delivery management, People management and Quality assurance. Comprehensive expertise in requirement gathering, managing and tracking project execution, meeting project milestones, and developing long-term relationships with clients. Thorough knowledge of software development and testing lifecycle. Expertise in managed testing services setup. Strong team player with effective people management skills.
Strong hands-on experience in areas of Requirement Analysis, Effort estimations, Cost budgeting and profitability using Earned value analysis, Software development, Test planning and strategy, Test designing, monitoring and tracking of test activities.
Experience serving as a client's main point of contact regarding needs definition, project status and issue resolution and following quality compliance. Team based management style and excellent interpersonal and communication skills. Self- motivated and able to set effective priorities to achieve immediate and long term goals and meet project deliverables in a timely manner. Team management capability with process oriented approach.
Experience in monitoring, tracking and reporting SLAs to senior management. Strong knowledge and experience in working with CMMi standards.
Assessed as FAR-PM by QAI for CMMI level 5 version 1.3