André Verschelling
ALTEN Technology (Netherlands)
TRACK 4: Test Strategies 18 October – 12:15-13:00
Testing your sleep in a safe way
Testing your sleep seems an easy and relaxing job. Just doze off and let things happen. However, this is about Mobile App and Embedded Device development! When it comes down to testing a mobile app being developed in an Agile SAFe train which connects with a sleep device developed in a V-model approach it becomes a different story. An embedded device measuring your brain activity to identify your sleep stage. A mobile app to control your device, show sleep data, give tips and much more. That means no more time to slumber or take a short nap on the job but all hands on deck. It's like two clashing worlds, the old-fashioned V-model being used for physical device development and the agile way of work for mobile app development.
In this presentation I will share my experiences on the steps we have taken to combine those two development methods into one end-to-end verification test strategy and approach. By aligning the sequential approach of the V-model with the Agile SAFe program increments we were able to deliver on time. At the same time however, we disrupted the agile development teams for about two sprints within each increment. The fact that the physical device is a medical device didn't ease up thing either as it requires a/o a sound process and a certain amount of documentation.
The presentation will explain how we planned and executed the verification and dealt with the disruptions. I will also pay attention to the lessons learned and the improvements being put in place from these learnings..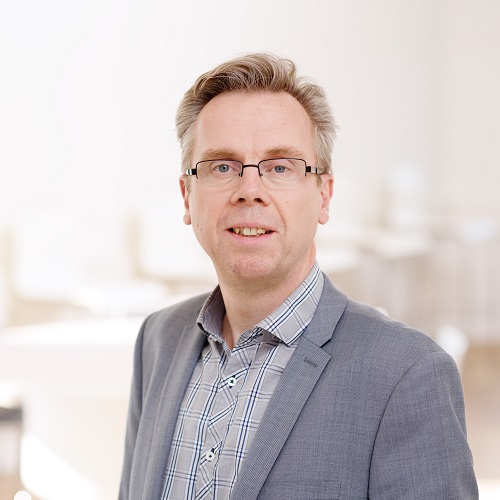 André Verschelling, senior test consultant at ALTEN, graduated in Electrical Engineering from Eindhoven University of Technology in 1991. As tester and software developer at Data Sciences he worked at various positions within Philips and Océ Technologies. In 1996 he joined IBM and as accredited IT specialist performed roles such as system integrator, system test engineer and software development and test team lead within Océ Technologies, Philips and Vanderlande. In 2006 he joined Sogeti and worked in various positions at Siemens VDO, Philips and ASML, developed and deployed test courses and executed Test Process Improvement assessments and projects. Since 2015 he works for Alten were he is responsible for the test training curriculum and test competence development. Next to that he worked as test architect and test manager to support companies such as Vanderlande, Lely and Ultimaker and in defining and deploying a test strategy and process within their R&D environments. At current he works as Test Architect in an international IoT project at Philips.